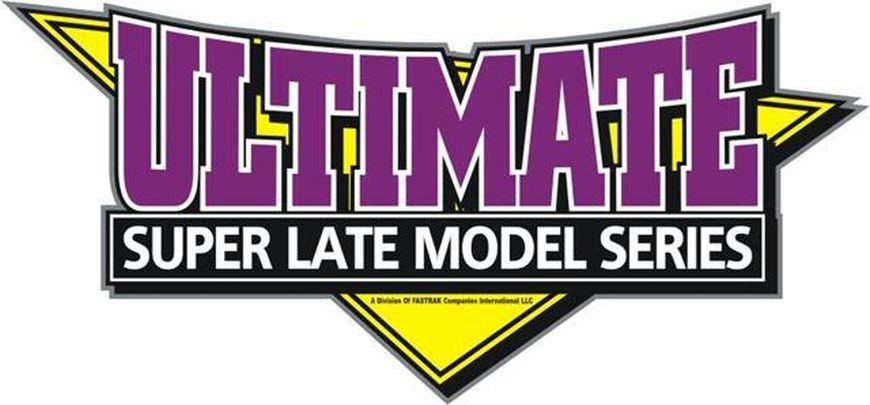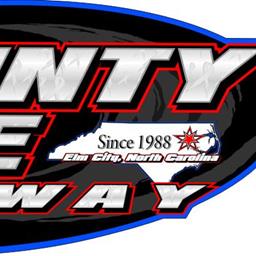 11/5/2012
County Line Raceway
---
ULTIMATE Supers Set to Headline 4th Annual Race for the Kids at County Line Raceway
Elm City, North Carolina – After taking off nearly two months, the sophomore season of the ULTIMATE Super Late Model Series swings back into action November 8th through 10th at the 3/8ths mile County Line Raceway located in Elm City, North Carolina. The 4th Annual "Race for the Kids� which benefits the Victory Junction Camp will host the ULTIMATE Super Late Models for a 50-lap feature that will pay a season-high $10,000 to the winner. County Line Raceway is billing the event as the largest in its 24 year history. "After the fantastic support we got from racers and fans when the ULTIMATE Series visited back in May, adding them to our signature event was pretty much a no-brainer. We are a Saturday night track and that event was run on a Friday and the place was packed. So we fully expect to break our previous attendance record. In fact we expect to shatter it. Our entire staff is really excited about this race. We know this will be the biggest race that we have ever had at County Line.� said County Line Raceway PR Director Steve Summerlin.
The ULTIMATE Series staff is equally excited about the event. "County Line has some of the best fans that we have ever had the pleasure of meeting. They treated us so well back in May. We had the opportunity to meet so many of them and it was great to hear how enthused they were about having the ULTIMATE Series there. So we were very happy when we were asked to be a part of such a great event. The folks at County Line – Steve, James, Brenda and the entire staff have done such a great job with this event. They have worked really hard to get sponsors and add some perks for the drivers that are going to be there. Those prizes that the Speedway Barbeque folks are doing are by far some of the coolest "contingency� awards I have ever seen. We all know it costs money to get to the racetrack. A lot of the time we don't consider how much we spend just on food, so to have them come along and offer something like this, well it just helps those racers get there. And there are so many other great folks that have stepped up to make this event work. We are just proud to be involved with it.� said ULTIMATE Series Director Kelley Carlton.
The event will kick off on Thursday, November 8th with open practice in all divisions. Then on Friday, November 9th racing action gets underway with ULTIMATE Series qualifying presented by Owens Construction, Open Wheel Modified qualifying presented by Three Aces Speed Shop, ULTIMATE Series heat races presented by S.T. Wooten Corporation along with Open Wheel Modified heats. Also on Friday the Pure Stock 4s and Pure Stock V8s will run feature events. Saturday, November 10th will be Race for the Kids Championship Day beginning with last chance qualifier races in ULTIMATE Super Late Models and the Open Wheel Modifieds. ULTIMATE Super Late Model entrants that start the last chance qualifiers but fail to transfer will receive $150 tow money. Championship Day will conclude with feature events for the U.S. Legends Dirt Modifieds, Super Stock 4s, the $5200 to win Open Wheel Modifieds and the $10,000 to win ULTIMATE Super Late Models. At the conclusion of the racing action County Line will also host a winner-take-all Demolition Derby.
In addition to all of the racing action there are a bevy of things for fans to enjoy and take in at County Line this weekend. Ben "Cooter� Jones, along with the famous General Lee and Roscoe's Patrol Car from the TV Show the Dukes of Hazzard will be on hand Saturday afternoon beginning at 2 PM. Also don't miss an opportunity to possibly get on television as film crews from The Discovery Channel will also be on hand throughout the weekend. They will be filming segments for an upcoming racing reality series set to air in 2013. There will also be a 2-seater Open Wheel Modified on hand along with a monster truck display.
Tune in Tuesday night to FASTRAK Weekly Live for an opportunity to win a pair of tickets and an expense paid trip for the weekend. You will need to know the answer to this question: Who won the inaugural Race for the Kids back in 2009? You can find FASTRAK Weekly Live on Tuesday night at 7 PM EST by visiting www.fastrakracing.com and clicking on the FASTRAK Radio button at the top of the page.
The Official Host Hotel for this weekend's action Country Inn & Suites by Carlson located in Wilson, North Carolina at 4910 Hayes Place. Reservations: +1 (800) 830-5222 US/Canada Toll-free; Telephone: +1 (252) 281-5501 Fax: +1 (252) 281-5507; Email:cx_winc@countryinns.com.  When booking use promo code CLR. Regular rooms are $65.00 per night, studio's are $75 per night. Hotel is located less than 10 minutes from the racetrack.
County Line Raceway is located 6953 Stagecoach Road which is off of Interstate 95 at exit 127 in Elm City, North Carolina. You can learn more information about the facility including directions and ticket info by visiting their website located at www.countylineracewaync.com/ or you can call (252) 985-1949. You can also follow County Line on Twitter @countylinenc and like County Line Raceway on Facebook to keep up with all the latest information. For more information on the ULTIMATE Super Late Model Series visit www.ultimatesupers.com or call (864) 871-1442. ULTIMATE Supers are also on Twitter at @ULTIMATESupers and on Facebook at Ultimate Super Late Model Series.
Other special awards for the ULTIMATE Super Late Model Series are Fast Qualifier $200 presented by Owens Construction; Longest Tow $100 presented by Langley's Landscaping; Halfway Leader $100 presented by TAP Photography (Tim Amerson); Hard Charger - $100 presented by Forrest Generator Services; Hard Luck $100 presented by localracechat.com
The ULTIMATE Super Late Model Series appreciates the support of great partners in Hoosier Race Tires, American Race Tires, VP Race Fuels, City Chevrolet, FK Rod Ends, Vicci Apparel, RockAuto.com, Arizona Sport Shirts, Big A's Custom Graphics, Thomas Clarke Web Designs, Sisco Fire and Safety, Hooker Harness, R2C Filters, Tiger Rear Ends, Cool Shirt, Five Stars Bodies, Kooks Custom Headers and Beyea Headers.
Back to News