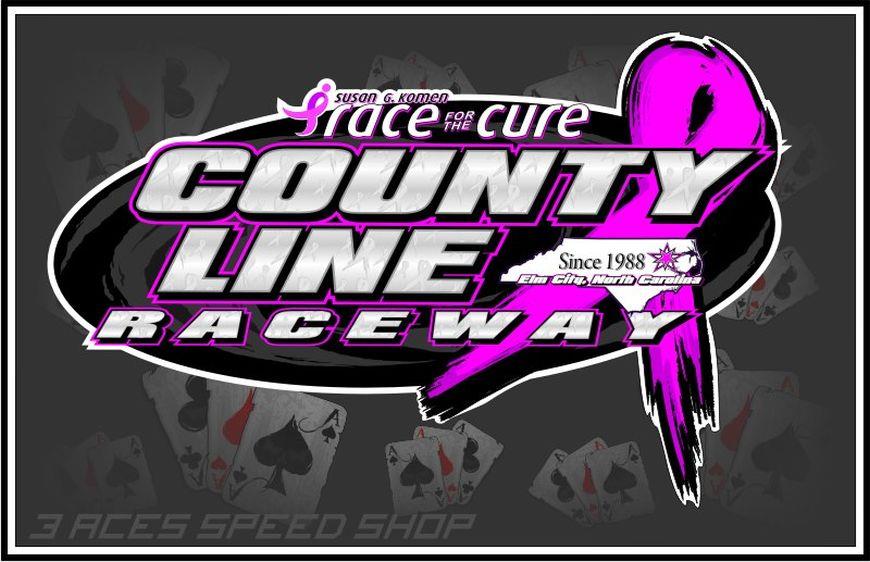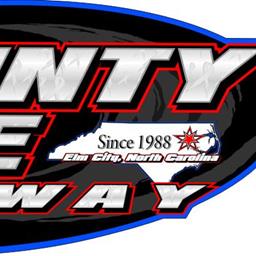 10/3/2012
County Line Raceway
---
Inaugural Roger Matthews Memorial 125 Benefiting Susan G Komen Breast Cancer Foundation
Ladies and Gentlemen:
County Line Raceway is pleased to announce that the October 27th race will be the Inaugural Roger Matthews Memorial 125 benefiting the Susan G. Komen Foundation. We will be featuring the Topless Late Models running 49 door banging laps in memory of famed Late Model driver Roger Matthews!
All 5 classes will be running this event, giving the fans tons of hot racing action.
We would like to fill the grandstands with pink!! Each person through the gate with a pink shirt, $1 from your admission will go to the Susan G Komen Breast Cancer Foundation! We will also have a balloon sale & release for survivors and in memory of a friend or loved one. These pink and white balloons will be $1 each and we will have an area set up with markers for you to write a message on the balloon for the release. This will be a simultaneous action at intermission and we ask that everyone participate to show your support for Breast Cancer Awareness.
Bring the kids out in their best Halloween costumes! We will have a costume contest that our point's leaders will judge! Prizes will be awarded for the winner in each of the following groups: 7 & under, 8-12.
Last but not least, we will be offering lap sponsorship for the Topless Late Model race. These laps are $10 each and can be in memory of, support of or recognition of anyone you know who has or is suffering from breast cancer. This money will go directly to the Susan G. Komen Foundation to further their mission of awareness of breast cancer. If you are interested in sponsoring a lap. Please let us know. You may respond here or send us a private message. Your lap will be honored as each lap will be called out the night of the race. Please list the lap you want to sponsor and any information you want stated when your lap is mentioned.
We are also coordinating a cornhole tournament October 27th. It will be held in the spectator parking lot before the gates open. We are in the process of working out the details and will update asap!
Come on guys & gals, let's get those laps sponsored!!! Fight Like A Girl against Breast Cancer with County Line Raceway!
Back to News